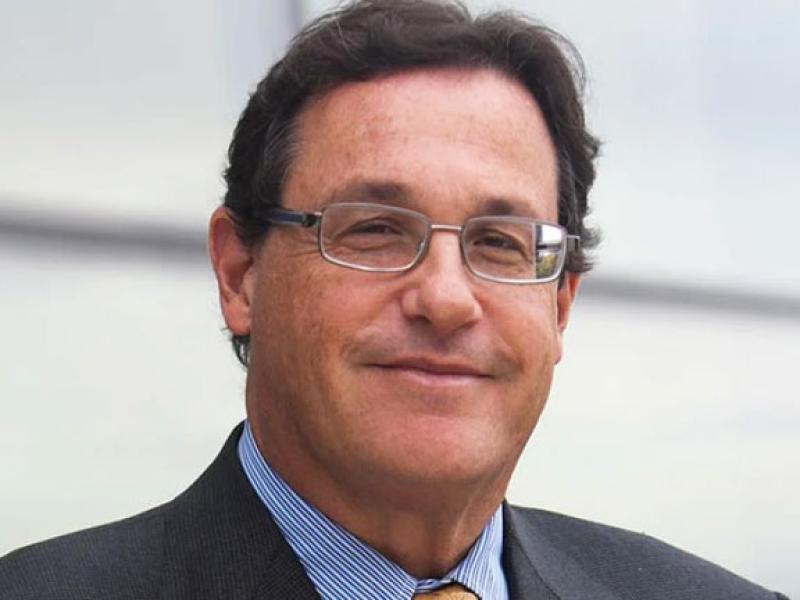 Jonathan Dordick to lead RPI's efforts to foster entrepreneurialism and start-ups
Rensselaer Polytechnic Institute has established the Office of Strategic Alliances and Translation, a new area within the university that incorporates a number of key translational activities at RPI, including intellectual property and technology licensing, large-scale corporate partnerships, initiation and growth of start-up ventures, and translational campuses, including the Rensselaer Technology Park, as well as translational activities in New York City.
The Office of Strategic Alliances and Translation will build upon RPI's rich heritage of innovation and entrepreneurship. "Rensselaer will celebrate our bicentennial in 2024 and, as we look ahead to the future, the concept of translation is paramount in our objectives," said Rensselaer President Martin A. Schmidt '81, Ph.D. "Through translation, our young leaders including scientists and engineers can address the great, global challenges while fostering economic growth and development."
The center will be led by Institute Professor of Chemical and Biological Engineering Jonathan S. Dordick, Ph.D., who was named vice president. Dordick, a researcher and entrepreneur, holds joint appointments in the Departments of Biomedical Engineering and Biological Sciences, and he is co-director of the Rensselaer-Mount Sinai Center for Engineering and Precision Medicine (CEPM) in New York City. He co-founded several companies, including EnzyMed Inc.; Solidus Biosciences Inc.; The Paper Battery Company; Redpin Therapeutics Inc.; SynAppBio Inc.; and Lavaage Inc.
"There is no better candidate to lead Rensselaer in this venture than Dr. Dordick, with his extensive track record of prolific research combined with entrepreneurial success," said Schmidt.
"I look forward to the opportunity to expand Rensselaer's portfolio of strategic alliances, and support Rensselaer's brilliant, young innovators in this new role," said Dordick. "Providing the education, experience, resources, connections, and mentorship is vital to make groundbreaking scientific ideas everyday realities."
Dordick has made foundational contributions to enzyme technology, cell culture engineering, drug discovery, and biomanufacturing. He has used biomolecular discovery and engineering to address clinical translation in areas of infectious and neurological diseases, anticoagulant therapy, and highly sensitive point-of-care biosensors. Dordick is a member of the National Academy of Engineering, National Academy of Inventors, and fellow of the American Association for the Advancement of Science, American Chemical Society and the American Institute of Medical and Biological Engineers. He has published over 430 peer-reviewed papers and has over 50 issued patents and patent applications. Dordick has served on multiple White House-sponsored panels and committees in biomanufacturing.  
Previously at Rensselaer, Dordick served as vice president for research, director of the Center for Biotechnology and Interdisciplinary Studies, and Department Chair of chemical and biological engineering. Prior to joining Rensselaer, he was professor of chemical and biochemical engineering at the University of Iowa, where he also served as the founding associate director of the Center for Biocatalysis and Bioprocessing.
Dordick earned a bachelor's degree in biochemistry and chemistry from Brandeis University and a Ph.D. in biochemical engineering from the Massachusetts Institute of Technology.