Samuel Chabot
Samuel Chabot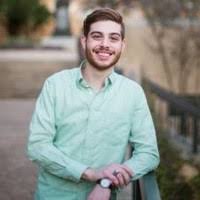 Ph.D. Candidate, Architectural Acoustics
Focus Area
Spatial data sonification
CISL Publications
2021
"Foreign language acquisition via artificial intelligence and extended reality: design and evaluation," Computer Assisted Language Learning (2021): pp. 1-29. [Publication, Abstract]

.
2020
"A collaborative, immersive language learning environment using augmented panoramic imagery," 2020 6th International Conference of the Immersive Learning Research Network (iLRN), 2020, pp. 225–229. [Publication, Abstract]

.
2019
"Language Learning in a Cognitive and Immersive Environment Using Contextualized Panoramic Imagery," In: Stephanidis C. (eds) HCI International 2019 - Posters. HCII 2019. Communications in Computer and Information Science, vol 1034. Springer, Cham [Publication, Abstract]

.